San Diego Regional Wastewater Treatment System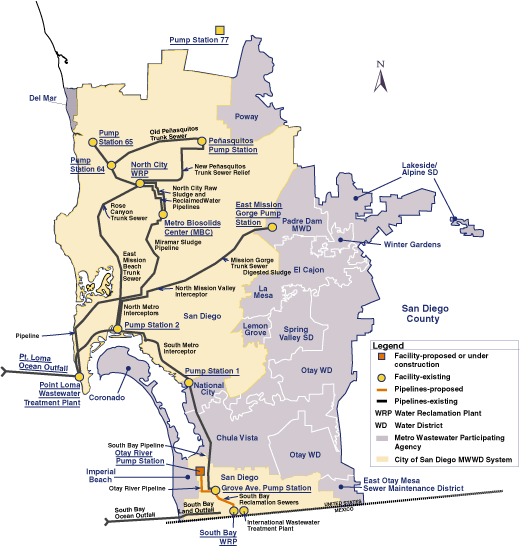 The Metropolitan Sewerage System serves the Greater San Diego population of 2.2 million from 16 cities and districts generating approximately 180 million gallons of wastewater per day. Planned improvements will increase wastewater treatment capacity to serve an estimated population of 2.9 million through the year 2050. Nearly 340 million gallons of wastewater will be generated each day by that year.
The Wastewater Branch of the Public Utilities Department treats the wastewater generated in a 450-square-mile area stretching from Del Mar and Poway to the north, Alpine and Lakeside to the east, and south to the Mexican border. In addition, wastewater collection services are provided to the City of San Diego.